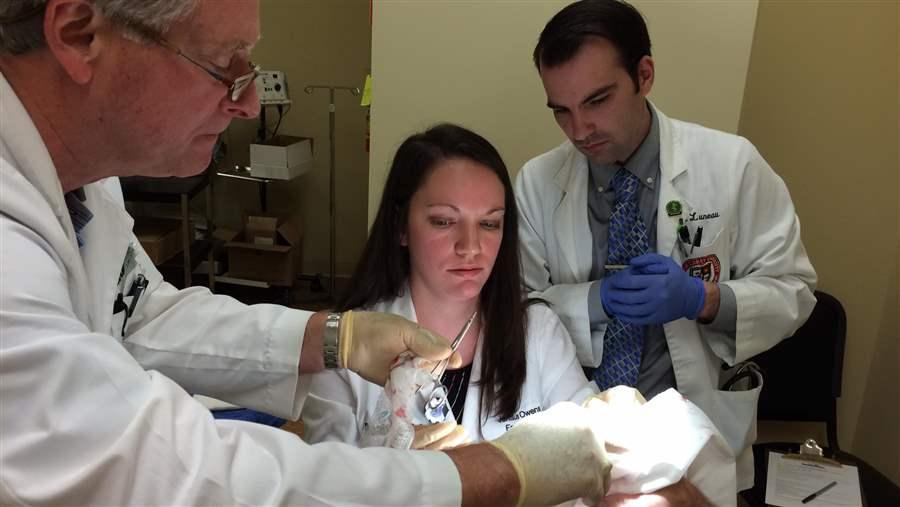 In nearly two years as a medical resident in Meridian, Mississippi, Dr. John Thames has treated car-wreck victims, people with chest pains and malnourished infants. Patients have arrived with lacerations, with burns, or in a disoriented fog after discontinuing their psychiatric medications.
Thames, a small-town Mississippi native, said the East Central Mississippi HealthNet Rural Family Medicine Residency Program has been "exactly what I was looking for."
Unlike the vast majority of doctors, Thames sought a residency in a rural clinic instead of in a teaching hospital because his ambition is to practice in the sort of place where he grew up, where doctors are scarce. He wants to be able to handle anything that comes through the door, from infections to gunshot wounds to a woman who might deliver a baby any second.
But budget decisions in faraway Washington, D.C., may make it more difficult for Thames and other doctors who want to practice in small towns or underserved cities.